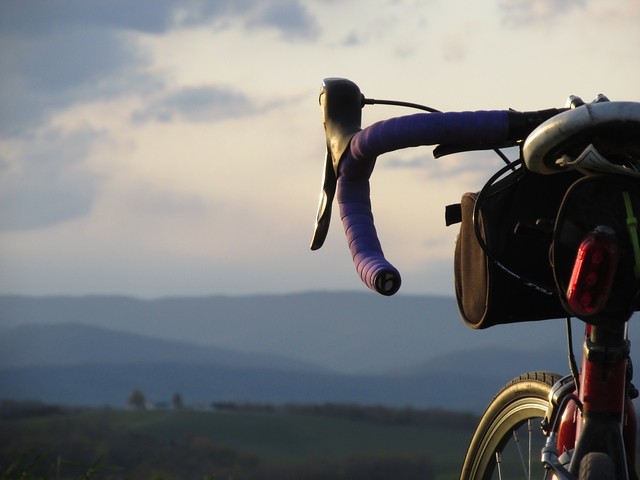 Nestled in the Blue Ridge Mountains is a divinely placed bicycle riding base camp. Whether your style includes full days of spandex or a meandering afternoon of childhood wonder, the outdoor cycling opportunities surrounding Waynesboro serve up the kind of joy only found on two-wheeled adventures. We're chronicling the best in child-ready greenways, valley-to-mountain road rides, and rock garden-filled mountain bike excursions.
Full Family Cruising
Grab a casual and family-friendly ride along the South River Greenway, where smooth pavement meets riverside views and picnic pavilions, while being fully protected from car traffic and noise. This short ride is perfect for beginners and young children, with plenty of space for adult family members to ride abreast while coaching and encouraging. Balance bikes and tagalongs for toddlers are both welcomed ways of navigating the Greenway. Pair afternoon riding with live music in the park, as Groovin' at the Greenway brings toe-tapping tunes and food truck fare to the park every Thursday evening during the summer.
Road Rides Loops
The Shenandoah Valley is famous for its rolling hills and breathtaking mountain descents. Cyclists are a common sight on both the Skyline Drive and the Blue Ridge Parkway, where slower car speeds and inviting overlooks allow intermediate road riders to navigate mountainous terrain at rideable pitches with inspiring viewsheds. Entrance ways to both routes begin a mere five mile drive from Waynesboro, with plenty of pull-off options to park a car during a daytime ride.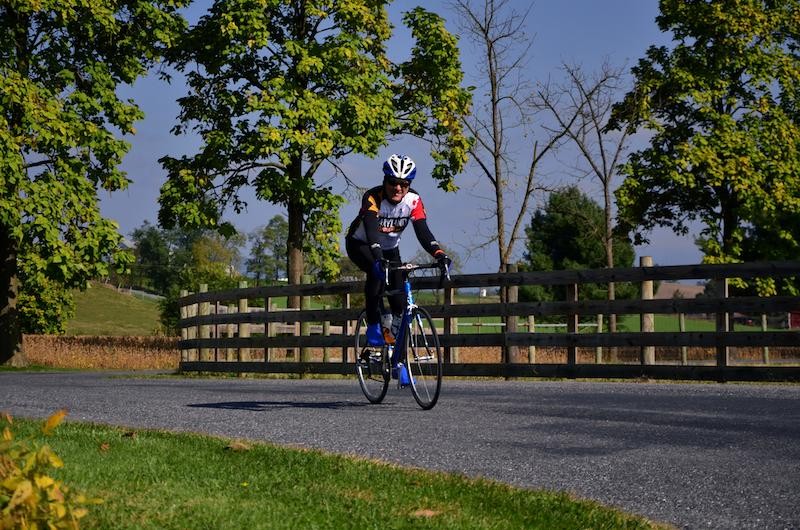 For 35 miles of river chasing, enjoy some of the flattest roads in the region while following the South River to its confluence with the Middle River in the Waynesboro to Grottoes Loop. These road riding loops explore the farmlands and rivers of the Valley floor, and a shorter 13 miles loop provides tours of historic Basic City and Blue Ridge Mountain views from Sawmill Ridge in the Waynesboro Dooms Day Loop.

Prefer supported group rides with challenging ascents and cheering aid stations? Major road rides are scheduled all season in the Shenandoah Valley, including the August 3rd Mountain Mama Road Bike Challenge, the September 8th Shenandoah Valley Century, and the October 18-20th Fall Foliage Bike Festival.
Downhilling & Mountain Bike Adventures
Fat tires and full day adventures await in the mountainous single track surrounding Waynesboro. A visit to Douthat State Park promises mountain laurel, stream crossings, waterfalls, and scenic vistas at the Tuscarora Overlook. At the end of your ride, enjoy a refreshing swim in the lake or play on the sandy beaches.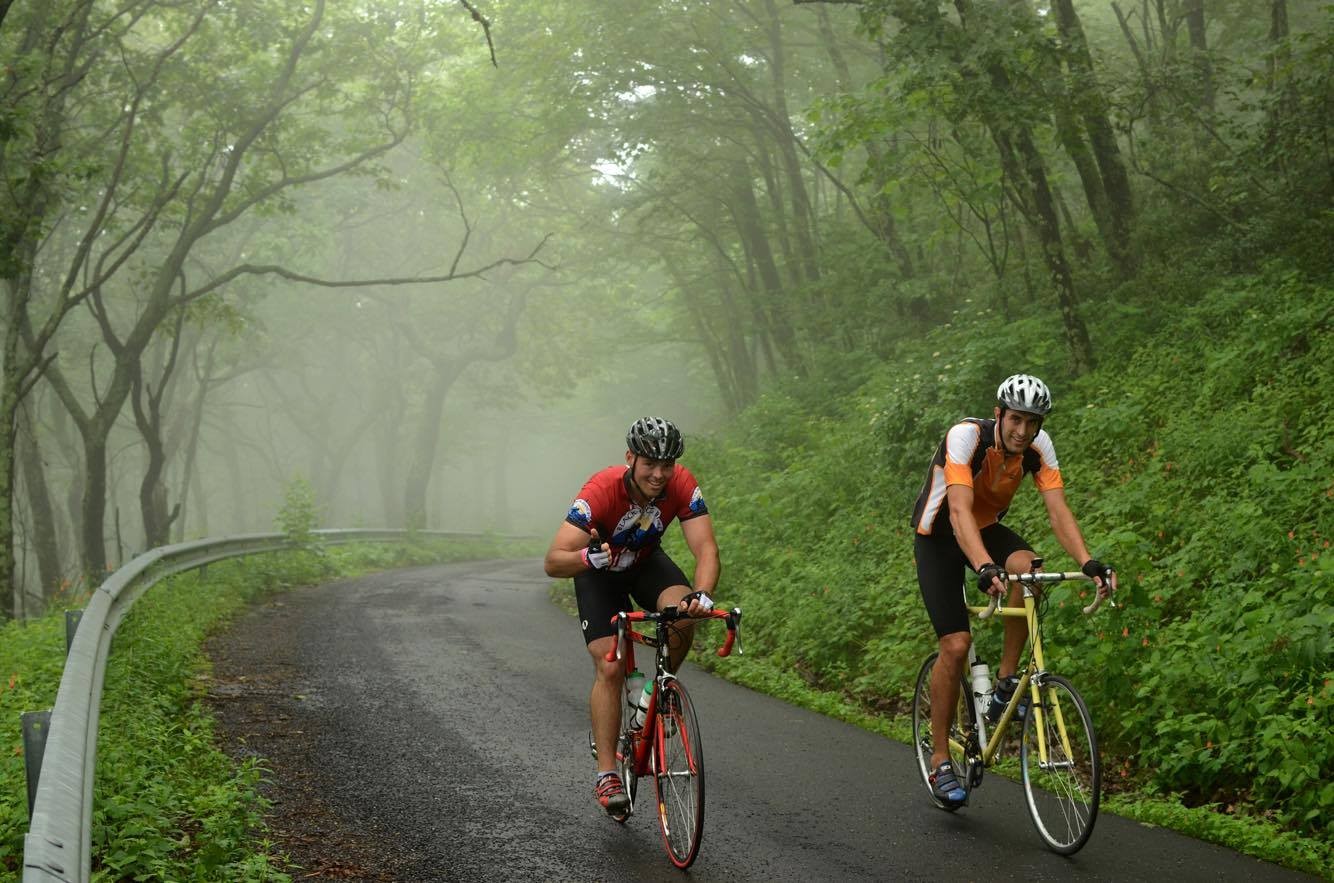 New trail building efforts along the western edge of Augusta County have opened the George Washington National Forest to flow trail and rock garden construction along routes like Narrowback Mountain. Seasoned riders looking for steep bench cuts and complex rock moves will also enjoy the nearby Sherando Lake Advanced Loop.

Want the thrill of downhill riding but looking to take a pass on summer climbing? Massanutten Bike Park and Bryce Resort feature lift access that serves up beginner and intermediate trails along with advanced jumps and expert-led instruction to improve single track skills and techniques. Bring your own bike or choose from a wide selection of full suspension and modern downhilling rental options.